COVID-19 NOTICE: We keep your safety at top of mind during these times. We are serving our community while taking all the necessary safety precautions to keep you safe following state and local guidelines along with CDC recommendations.
Discover Why We Are Nebraska's Best
We know that finding the right new or pre-owned vehicle for your Blair adventures can be stressful. While there are several dealerships in Nebraska that boast a seamless experience, none of them truly put your needs first as we do here at Sid Dillon Genesis of Lincoln. We've helped shoppers from all over with our family-owned and operated business.
We've been doing what we do for 46 years so you can trust that your needs are put first as soon as you work with our team of professionals. Not only is our selection of vehicles comprehensive to fit nearly any Crete lifestyle, but we also provide outstanding customer service. Learn what it's like to work with Sid Dillon Genesis of Lincoln today! Here are a few perks we offer: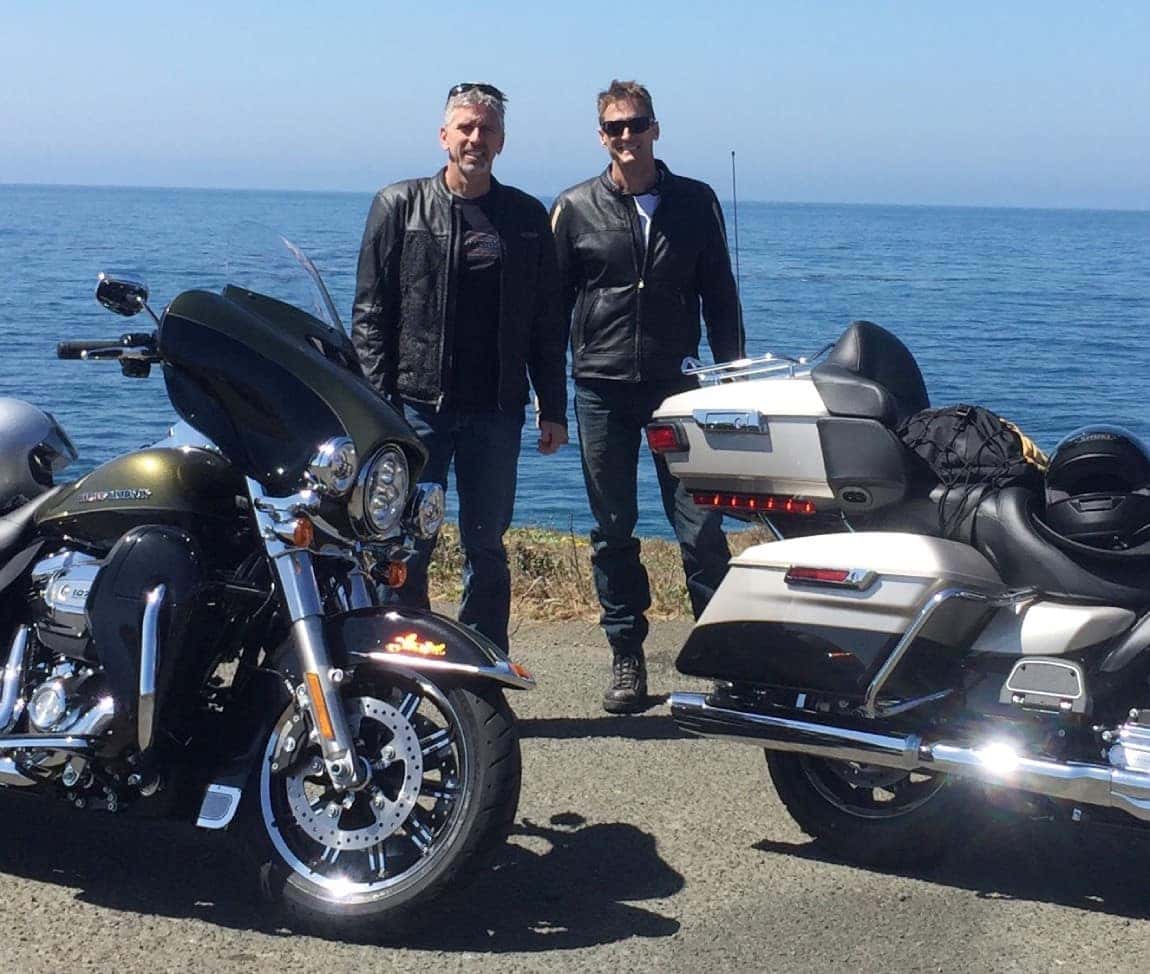 Pictured: Sid Dillon Jr. & Blake Dillon. Photo taken 2017.

Pictured: Sid Dillon Jr., Blake Dillon, Sid Dillon Sr., Sara (Sajevic) Rahn, Chase Dillon. Photo taken in 2022.
Our Timeline
In August of 1976, Sid Dillon Sr. opened the first dealership with Oldsmobile & Cadillac in Fremont
1979 Mazda was added to Oldsmobile & Cadillac
1982 the Fremont store moved from 23rd & Somers to its current location on East 23rd Street
August 1986 the Chevrolet store was added in Fremont with Sid Dillon Jr. at this location
1988 Buick, Pontiac and GMC were added to Fremont locations
Sept 10, 1991 Sid Dillon Chevrolet Oldsmobile Pontiac in Blair opened on 17th & Washington with Blake Dillon at this location
Oct. 1996 the Blair location built a new store on S. Hwy 30
July 2000 Tim Pieper, Sid Dillon Jr. and Blake Dillon added the Lincoln store with Buick, Nissan and Hyundai
July 2002 Dillon Brothers Harley-Davidson store opened in Fremont on East 23rd next to the Sid Dillon dealerships
Sept. 2003 Dillon Brothers Harley-Davidson store opened on 174th & Maple in Omaha
Dec. 2003 Chevrolet Buick store opened in Wahoo
July 2008 Dillon Brothers Motorsports store opened in Omaha with Honda Kawasaki Yamaha and Suzuki
March 2010 Crete store opened with Chevrolet Buick Ford 
Dec. 2010 Crete store added Chrysler Dodge Jeep RAM
2011, Lincoln pre-owned inventory location on 57th & O St. was added 
2012 KTM was added to Dillon Brothers Motorsports
June 2014 Sid Dillon Ford in Ceresco was added
February 2015 Added Polaris – Indian Motorcycle & Slingshot
2018 Genesis became its own brand from Hyundai
February 2019 the Ford store in Ceresco moved to Wahoo
2022 Dillon Brothers Motorsports added CF Moto & GasGas
October 2022 Chrysler Dodge Jeep RAM Fiat in Lincoln was added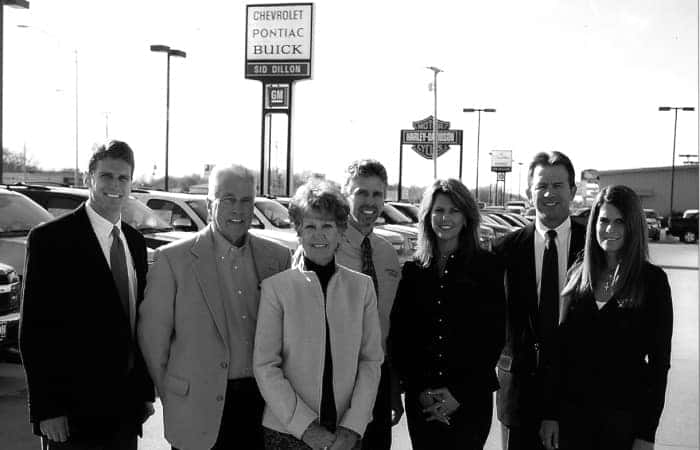 Pictured: Blake Dillon, Sid Dillon Sr., Hazel Dillon, Sid Dillon Jr., Cathy Dillon, John Sajevic, Lori Sajevic. Photo taken in 2007.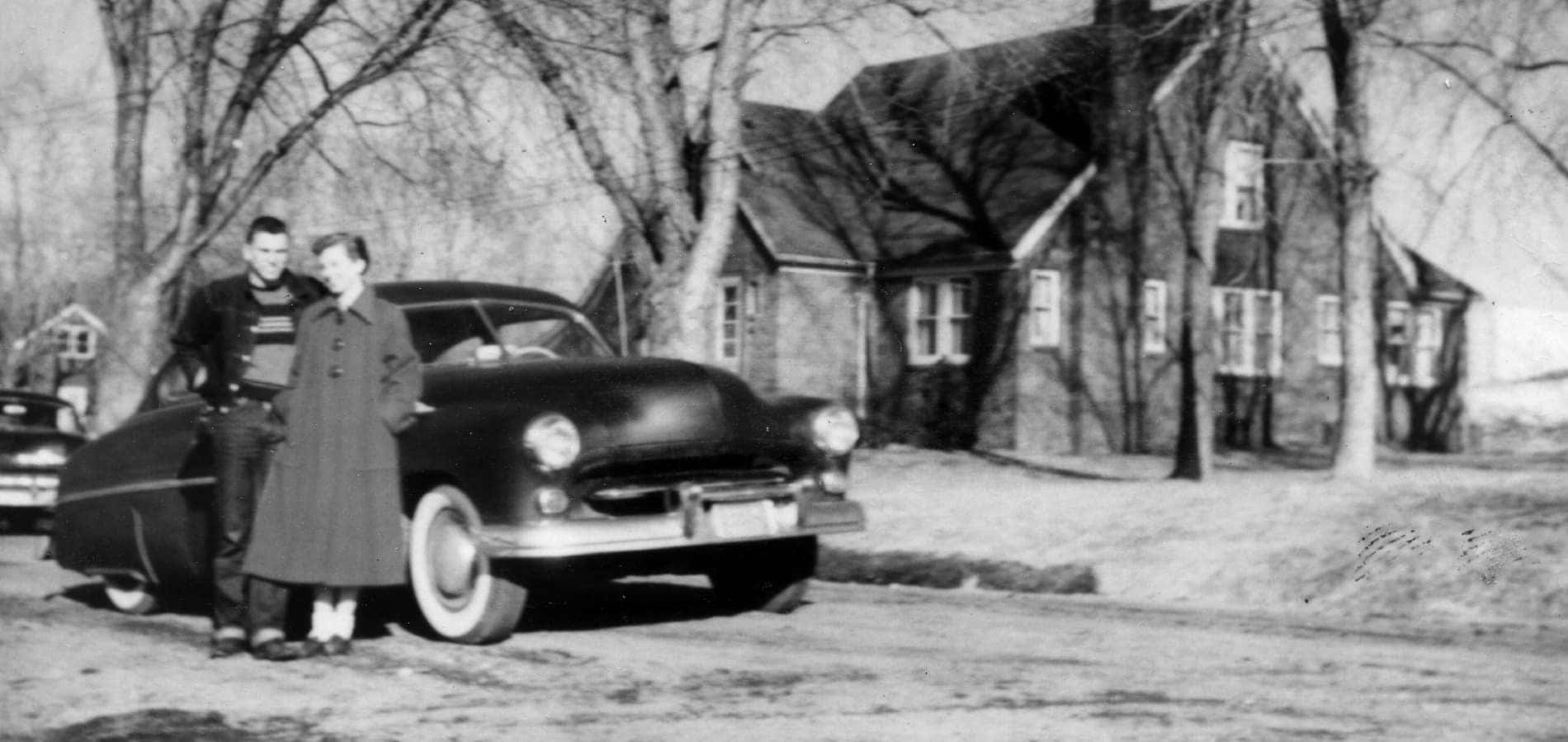 Pictured: Sid & Hazel Dillon with their 1949 Mercury. Photo taken in 1953.
The History of Sid Dillon Genesis of Lincoln
For over 46 years, we've helped shoppers from all over find the right vehicle for their needs. As the years have gone by, we've perfected our seamless vehicle-shopping experience and we're continuing to grow to be able to service more car buyers like you.
We have 16 rooftops with a combined total of 25 total brands between our Sid Dillon and Dillon Brothers stores. With such a strong family history, it's easy to understand why shoppers from Fremont, Lincoln, and beyond come to us for all of their automotive needs.
Join the Sid Dillon Genesis of Lincoln Family Today!
Since 1976, our family has continued to grow and we're looking forward to welcoming you into our dealerships to find out what it's like to work with professionals that care. Get in touch with our experts today and join the Sid Dillon Genesis of Lincoln family!
Search
Find Your Vehicle
Search By Keyword
Search By Filters
Saved
Saved Vehicles
SAVED VEHICLES
You don't have any saved vehicles!
Look for this link on your favorites:
Once you've saved some vehicles, you can view them here at any time.
Share
Share This
Choose How To Share: